Just wanted to do a quick update from yesterdays post.
We dug up some worms, took some bread, and lures and off we went fishing!
It was a beautiful day but it became cloudy while we were fishing – perfect conditions to catch some fish!
My son started out using bread and a bobber. His first cast and he caught a white perch!
Here's a picture of it: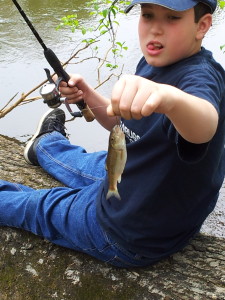 We fished for over an hour and our final tally was 4 white perch and 1 sunny!
All in all it wasn't a bad start to the new fishing year!
Catch you later!